"Delray's Original Florist For Over 60 Years!"
Classically Awesome
Item #
DBF325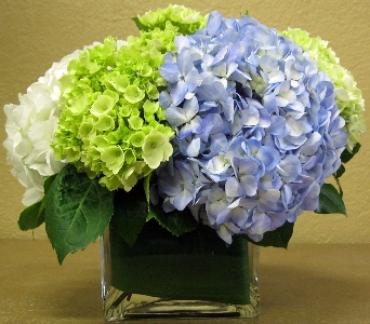 Description
Everyone's favorite classic Hydrangeas in assorted colors gathered in a contemporary leaf-lined glass cube...awesome!
Substitution & Delivery Policy
Substitutions may be necessary to ensure the on-time delivery of your order. We will always do our best to maintain the colors and style of your arrangement and will only use the freshest product available on the day of your delivery. We greatly appreciate your understanding!

You may also like...