"Delray's Original Florist For Over 60 Years!"
Designer's Choice
Item #
DOTD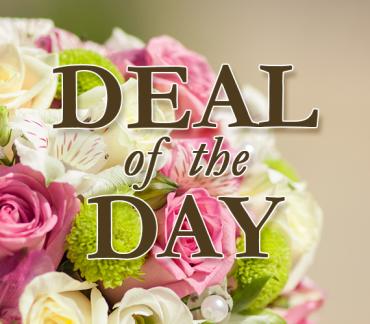 Description
Can't decide? No Worries!
Our inventory of fresh flowers changes daily and we can create something special just for you.
Just let us know the occasion, who the recipient is, and choose a price. We'll take it from there!
Our designers will create a custom arrangement using the freshest flowers available on the day of your delivery. You can even add a custom card, Jelly Belly jelly beans and balloons for an awesome gift!
Yep...it's that easy!
Substitution & Delivery Policy
Substitutions may be necessary to ensure the on-time delivery of your order. We will always do our best to maintain the colors and style of your arrangement and will only use the freshest product available on the day of your delivery. We greatly appreciate your understanding!

You may also like...